Embracing the green Choice. Reduce the runtime of traditional diesel generator and start benefiting from complete silent, highly efficient and emission-free power.

Hybrid generators are the future of cleaner carbon supply where the grid does not exist. Thanks to their solar panels and lithium batteries, they reduce the noise and pollution of traditional generators.
Enercubo Series
Enercubo Series Hybrid TecnoGen power generators with lithium battery and photovoltaic panels (as option) are available in an ultra-silent Fusteq canopy (or ISO standard 20′ container depending on the power). They are equipped with Tier IV F or STAGE V engines, and Archimede lithium batteries with full customization options. are suitable to be powered by Enercubo renewable energy sources. Solar chargers could be easily integrated.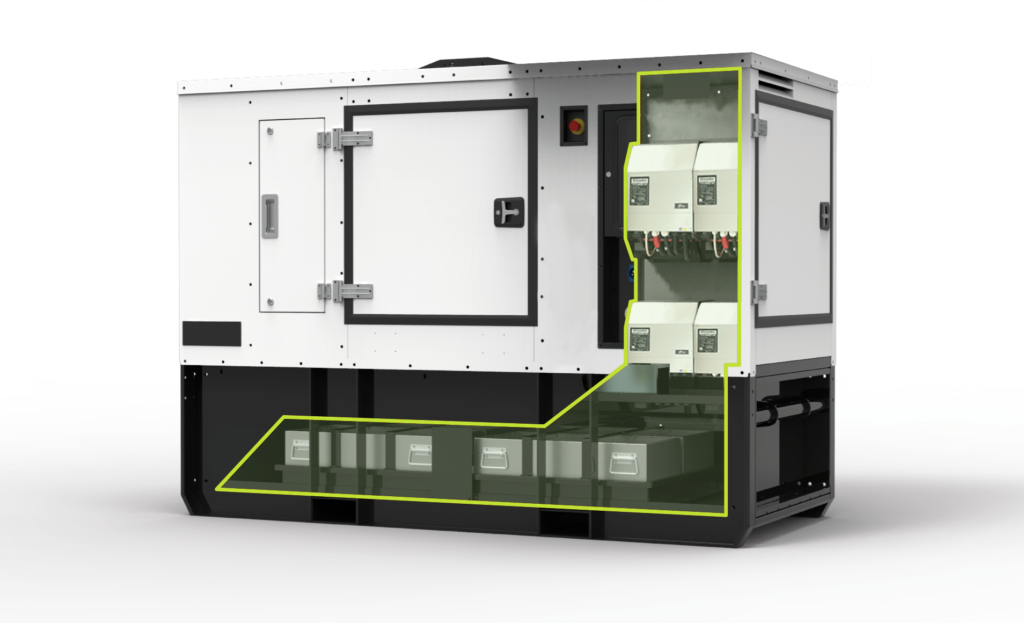 Solar and battery powered
They are a real silent solution in battery mode. They are the perfect solution for working in places with high human density, such as construction sites in the cities. High performance is guaranteed. The high number of recharge cycles and the absence of maintenance have made this product the best solution for energy storage. Best control is ensured with Archimede BMS (Battery Management System) Hermes M3
with has been designed to let the batteries communicate with the other components (solar chargers, inverters) for key information sharing.
What is the outcome of the project?
The benefits of the project include fuel savings, reduced carbon emissions. Clean energy supply for all applications. Low maintenance to reduce operating costs. No noise in battery mode, no supply interruptions. Energy available anywhere and anytime, with connection to other renewable energy sources and plug&play connectivity