Green energy in paradise
La Loma Jungle Lodge and Chocolate Farm is located in the heart of the Isla Basimentos rainforest, nestled in a 55-acre estate that stretches from the shores of the Bahia Honda mangroves, through tropical forests and groves of fruit trees, to the highest point of Isla Basimentos, in Bocas del Toro, Panama. This location offers breath-taking views of the jungle and the bay. The lush, nectar-rich gardens attract a wide variety of rare wildlife. The property borders the spectacular National Marine Park, and the idyllic white sand beaches of the Panamanian Caribbean are just a short boat ride away. Passionate about sharing this natural beauty and luxury while protecting its precious environment and the lives of its inhabitants, this one-of-a-kind hospitality complex set itself the goal of generating 100% of the electricity from solar, aiming for the highest quality standards and using available cutting-edge technology.
The system, designed and installed by LaCasa de las Baterías includes a solar system, lithium-ion batteries and studer equipment that ensure the efficient supply of all the electrical energy necessary for this majestic place to provide its guests with eco-friendly luxury accommodation.
High-technology to assure every scenario
A 23.2kWp solar photovoltaic (PV) system was installed to supply the entire tourist complex with electricity, designed to charge the battery bank, using studer charge controllers which enable an input to the ideal voltage, in order to optimize the energy generated and reduce the wiring. A backup generator set kicks in to maintain the continuity of the electricity supply should the PV energy generation fail. The system works automatically, controlling lithium battery discharge values and optimizing the loads that can happen randomly, at peak solar times. All system monitoring is done remotely.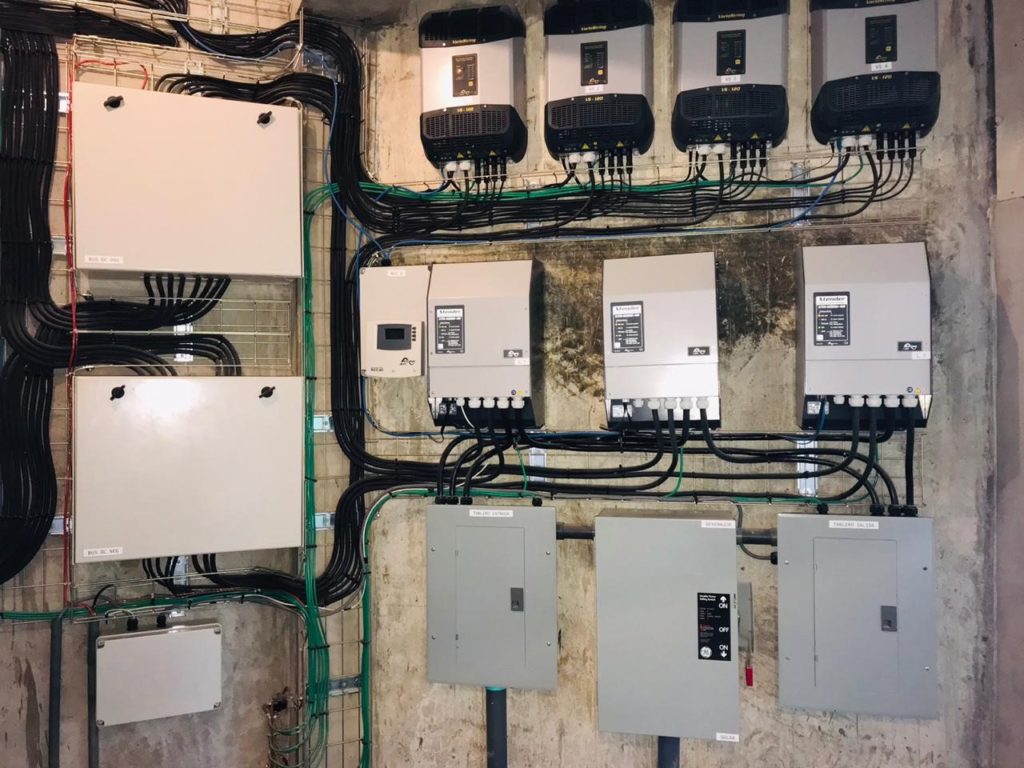 Designed to satisfy
With over 30 years of experience, studer offers the reliability that customers demand for remote installations of offgrid systems, which, together with its flexibility, durability and 10-year warranty, are the main reasons for choosing studer equipment. The fact that bearing the "Swiss Made" label is a guarantee of top quality recognized all over the world.
Once completed, the project allowed the luxury tourist complex to generate 100% of its power supply from solar PV energy, providing its guests with a unique experience amidst the beautiful natural setting, while minimizing the lodge's environmental impact in this truly magical region.