Lower prices to counter inflation
Studer reduces the price of the next3 by 7.8% and the price of batteries by 25.9% from 21st August.
After a series of exceptional situations that have transformed our sector and the way of doing business, that have led to a transformation in the supply chain and a context of inflation and liquidity pressure for both the final users and the professional customers, we are happy to finally announce an improvement in our service conditions.
Studer's commitment to reinforcing production capacities and modernizing processes as the way to maintain its leadership position in the manufacture of high-end battery-based power electronics is beginning to yield results. After the renovation and updating work in various sectors of our factory in Sion, the new next3 production line has been in operation for a few weeks now. In combination with the investment made to ensure an adequate supply chain, we have been able to significantly improve our productivity and manufacture more units more efficiently, for both the next3 wall-mounted and rack versions.
In the current delicate context and the situation of high inflation, these novelties come at a good time for us to make our contribution. Therefore, we would like to announce an 7.8% reduction in next3 price accompanied by a significant improvement in supply times.
In addition, the evolution of the market and price of the lithium raw material also allows us to accommodate a price adjustment (25.9%) for the batteries that we distribute from Switzerland to accompany the installation of our next3 inverters.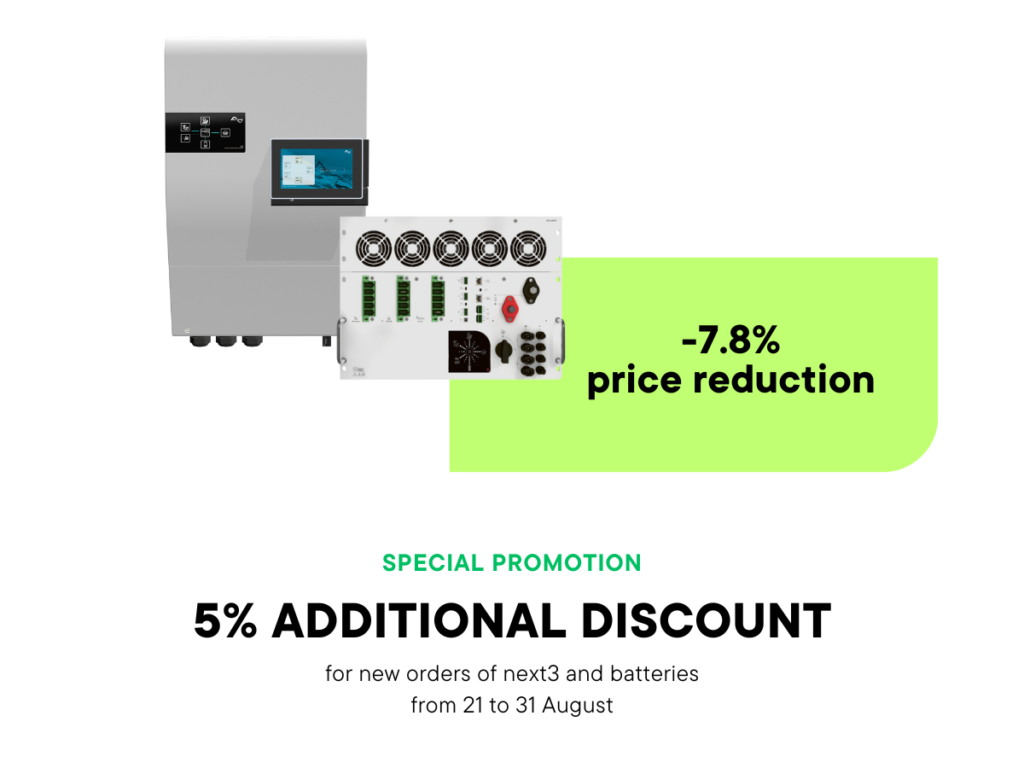 Finally, we would also like to celebrate this news with a special promotion to facilitate your autarky installations during the end of the summer. For this reason, we want to offer you a 5% additional discount for those new next3 and batteries orders confirmed from today, August 21, and until August 31 and to be delivered within 2023*.
Do not hesitate to contact our commercial and administrative teams for more information and details.
For a back to business in September full of autarky.
*Order transfers are not accepted for this offer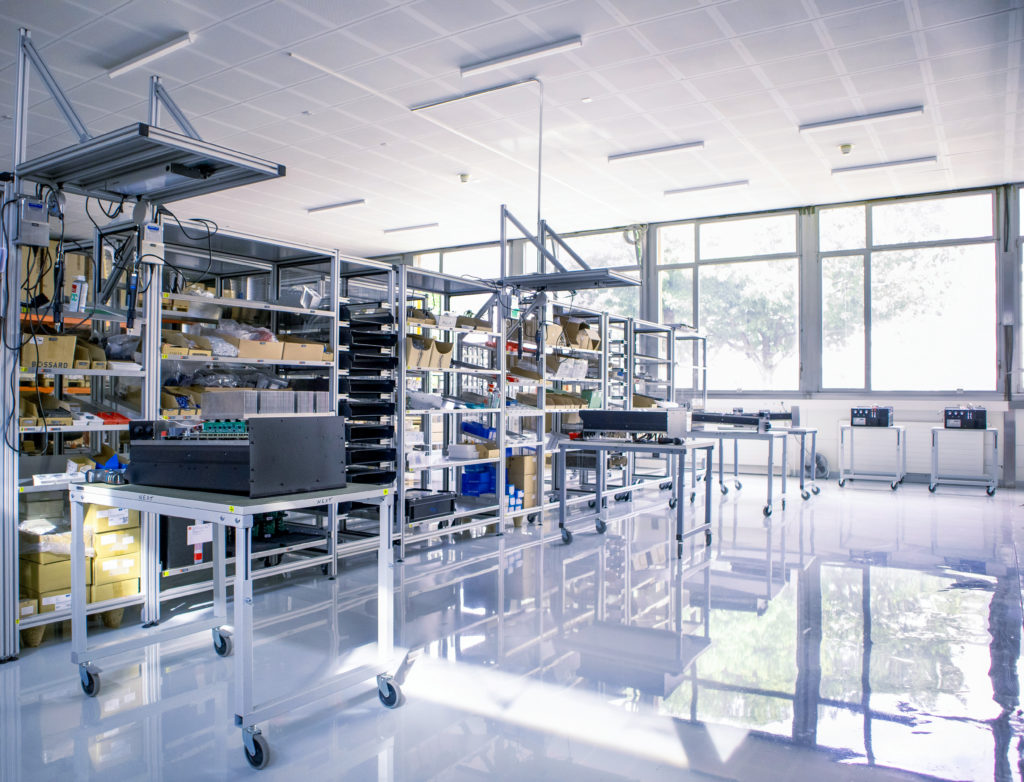 new next3 production line © Studer Innotec SA