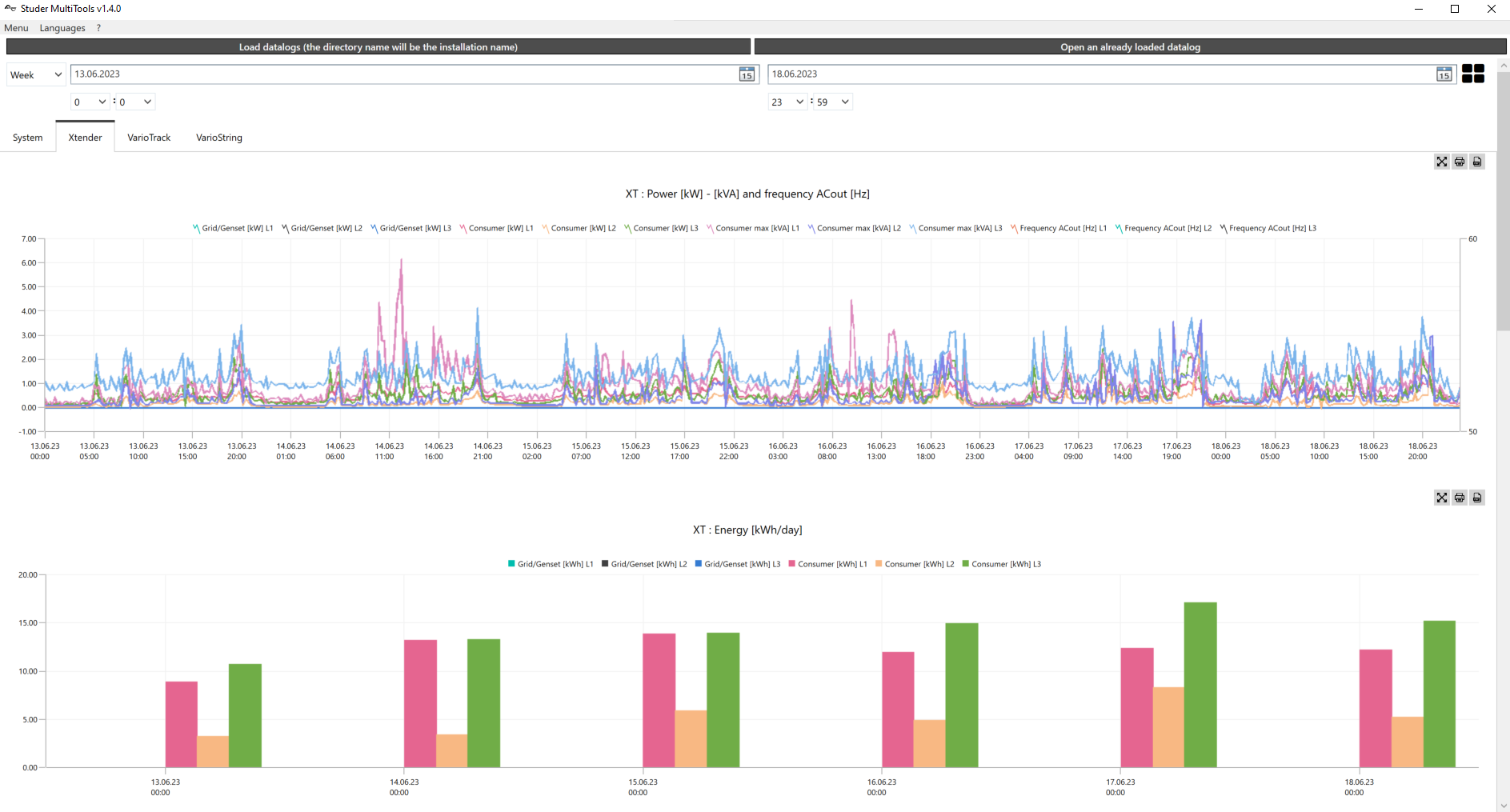 Xtender tools
The Xtender multitools is a monitoring + configuration desktop application for the Xtender series. In addition to the datalogger function integrated in the rcc 02/03 and xcom accessories, it will allow you to record and analyse the data of your Xtender system (electrical values, energy consumption evolution, power cuts, state of the auxiliary contacts, input currents and voltages and more).
The Xtender multitools, the Swiss knife for professional installers and integrators
The Windows-based software is available in English, French, German, Spanish and consists of two main sections: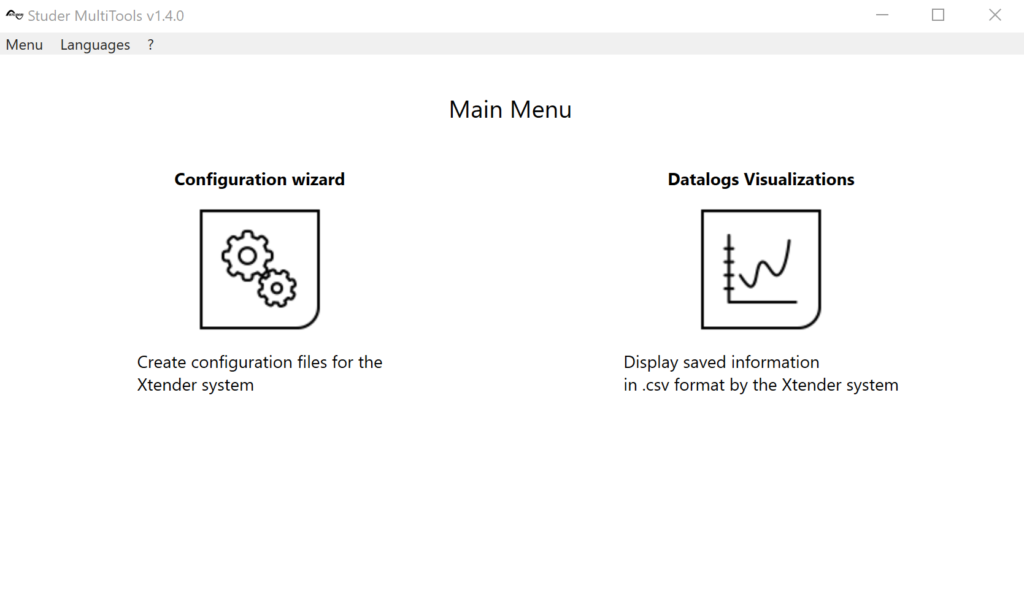 Configuration wizard
The configuration wizard is an assistant to create a configuration file for an xtender + vario system. Step by step, by responding to the questions, the assistant will guide you during the configuration of your system, creating a configuration file with the extension .stuini. The RCC or Xcom will be able to import this configuration file and apply it into your system.
Datalog viewer
The datalog viewer is a tool to analyze graphically your data. Datalogs generated from RCC or Xcom are files in .csv format. These files can be now easily uploaded and visualized with the viewer. Once the files are correctly uploaded, a new viewer file .studb will be created, in order to facilitate the opening the next time you want to analyze the data.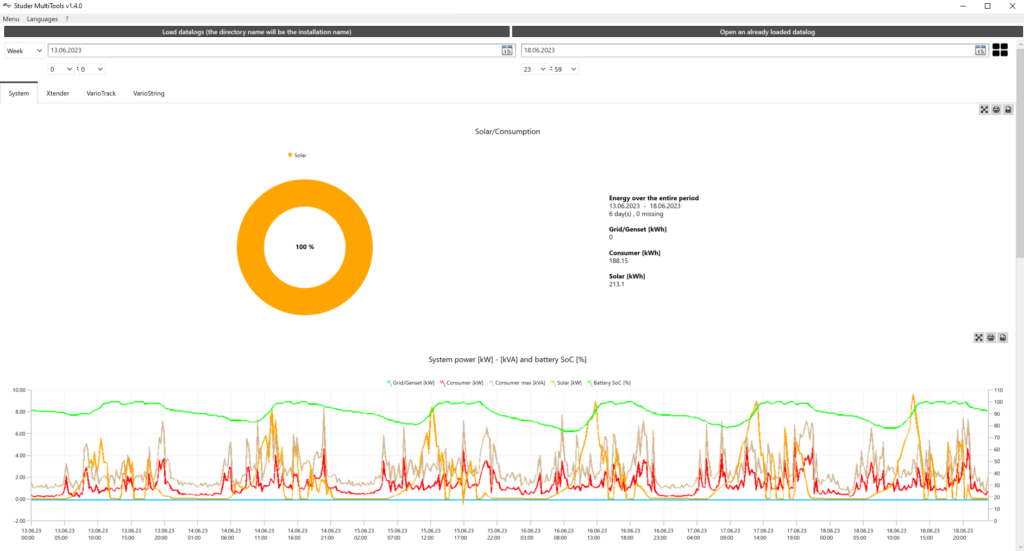 Download
Download the xtender multitools now from our "Download Center" under the Software and Updates section, or download it directly from here:

For any further advise, do not hesitate to contact our support team at
support@studer-innotec.com
We hope that this tool will be useful in your daily operations with your clients. Looking forward to receiving your feedback.