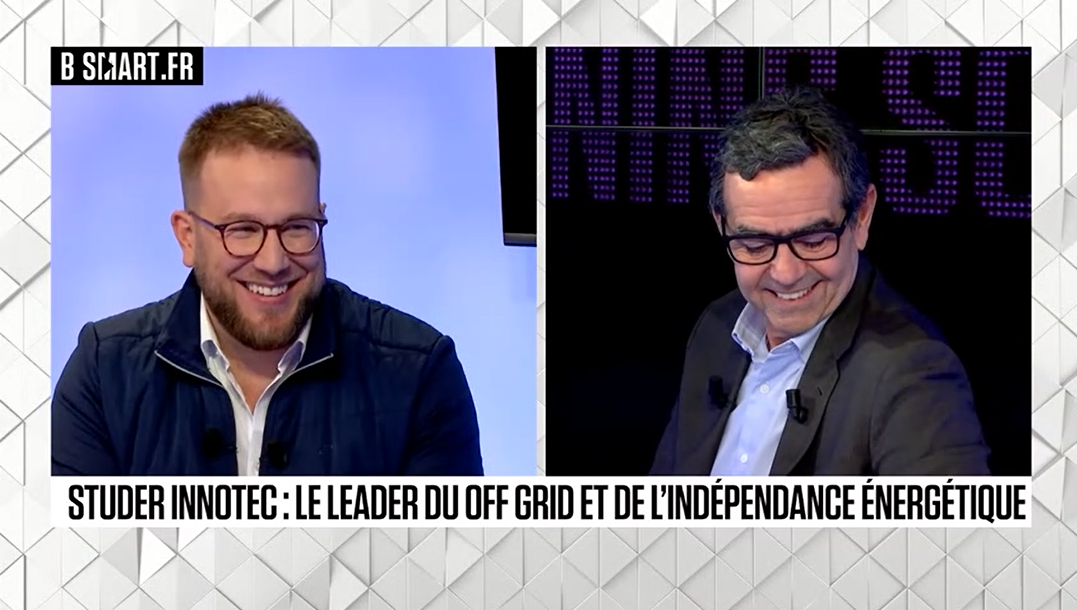 RTL interview with Loïc Viret "Quality materials and a green future".
Our CEO Loïc Viret participated in an interview with RTL France on the 13th February 2023.
"In the world of energy, there are two types of energy storage: off-grid and on-grid. With Studer Innotec, we specialize in off-grid", says
Loïc Viret.
To learn more you can click here to read the article or to watch the video (In French).