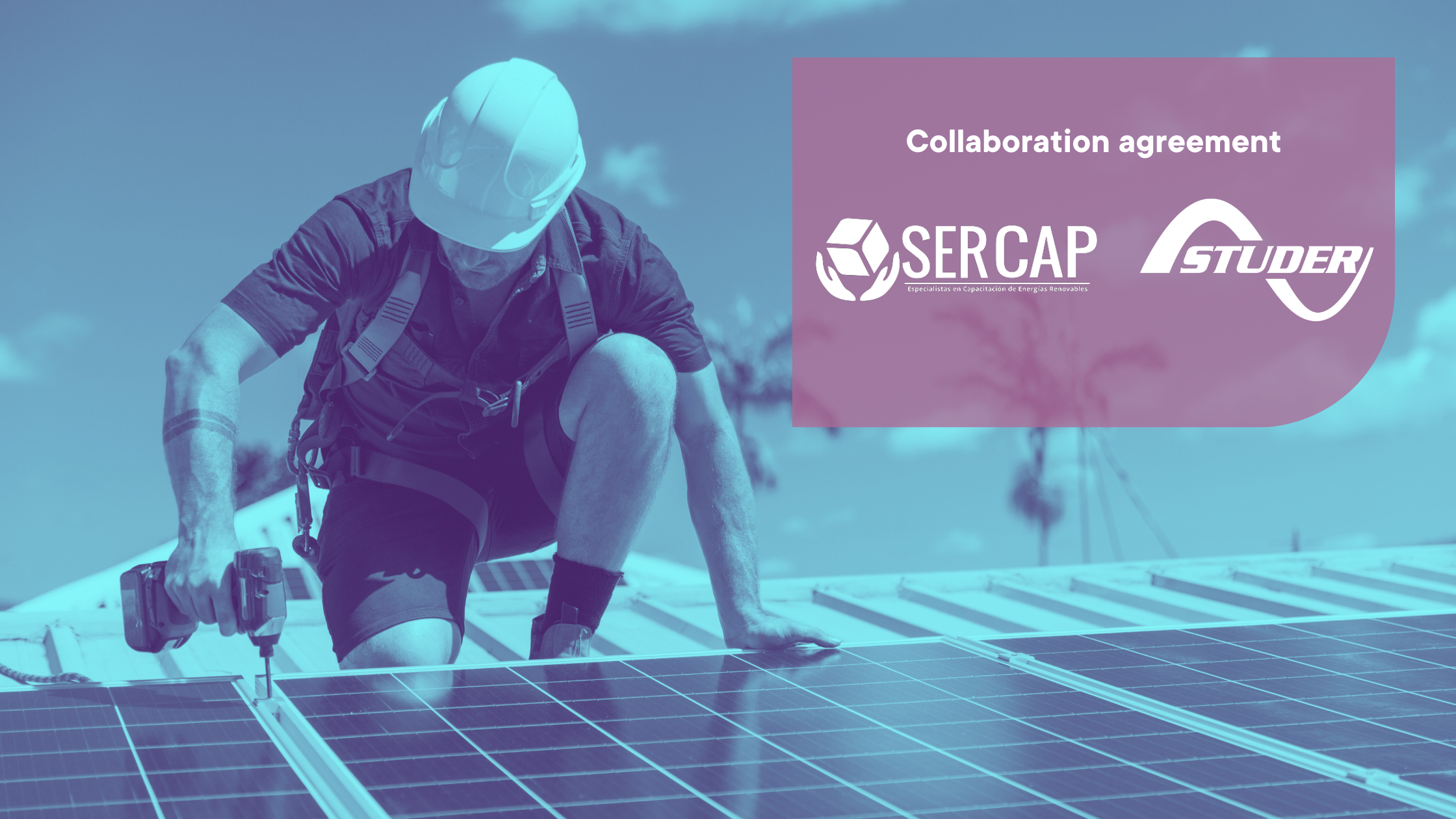 Studer sign a collaboration agreement with Chilean company SER-CAP
Studer brings a new partnership with SER-CAP, a benchmark Chilean Company specialized in technical training. Committed towards sustainable development, SER-CAP provides both hands-on training and online programmes with the leading manufacturers in the sector, and Studer could not miss being between its partners!
With more than 20 specialized courses in different areas of the renewable industry and a staff of renowned professionals, SER-CAP conducts face-to-face, online courses and group trainings with the main manufacturers of technology and Studer could not be missing among its collaborators.
Training specialists in the renewable sector, this new collaboration offers a market-oriented learning experience, with eyes on the new technologies in the renewable sector for the Chilean market.