For the 10th anniversary of the UN Paris Climate Change Agreement, on Dec 12, 2025, Solar Butterfly want to present 1000 firsthand ingenious ideas, projects and companies that work on solutions to climate change. Solar Butterfly visited our factory during our Autarky Day. Our colleague Lucien Debons, took part in the journey between Norway and Sweden.
Fourteen years ago, Louis Palmer became the first man to circumnavigate the earth in a fully solar-powered vehicle. This is not the first time he has done this, which is why he has developed, together with the HES-SO in Lucerne, the first mobile home pulled by a Tesla Model X that is 100% recharged with solar energy generated by the solar panel located on the trailer that the Tesla is towing.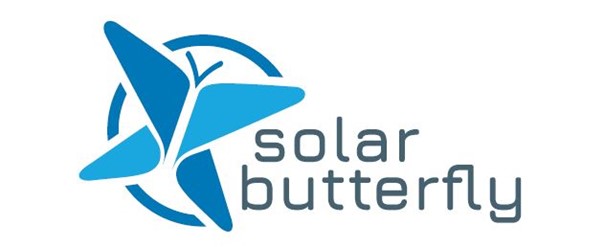 Join them on a four-year journey across six continents and 90 countries and find more information about their mission in https://solarbutterfly.org
Meet the Solar Butterfly
A tiny mobile house powered by solar energy. The Solar Butterfly is equipped with a kitchen, toilet, shower, running water, A/C and up to 6 beds, this mobile house has an eye-catching design and turns into a butterfly at the push of a button. This allows for a large wingspan to collect more energy from the sun. It has been designed and built by Swiss universities and engineers.

Studer, technical partner of the Solar Butterfly with its latest energy manager, the next3
"For the Solar Butterfly team, it was an obvious choice to integrate our equipment into the Solar Butterfly, given its ergonomics, its weight/power ratio and its flexibility of integration," says Lucien Debons (Senior business development manager Switzerland of Studer).
The integration of this device provides the Solar Butterfly team with total energy autonomy, supplying the various electrical appliances in the habitat (audiovisual equipment, kitchen, lamps, etc.), charging the storage batteries and also allowing the electric car to be recharged during the 200 km travelled daily. Below you can find an explanation in french about the energy concept of this vehicle.
The Solar Butterfly at Studer facilities for the Autarky day
On 9 June 2022, more than 120 experts from the electrical and photovoltaic sectors in French-speaking Switzerland meet on our company headquarters in Sion (Switzerland) for the official launch of our new energy manager, next3. On this occasion, we received a visit from the Solar Butterfly, the first mobile home to travel around the world, powered by solar energy thanks to the next3 equipment integrated into the heart of the vehicle.
During the visit, the Solar Butterfly team interviewed our CEO, Loïc Viret and placed our Autarky proposal as one of their identified solutions against climate change.