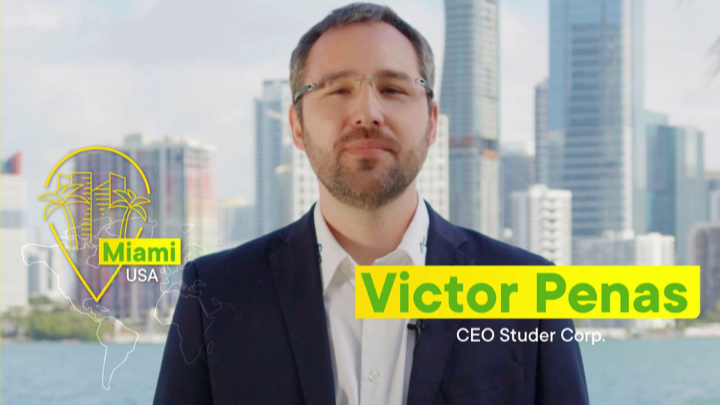 Studer International, the American dream
2022 sets an important milestone in our company history. After several hard-working months we have incorporated Studer Corp in USA and we are starting our first North American delegation with the arrival of Victor Penas to the new office in Florida.  
Studer has always offered high-end products and services solutions that help energy professionals to grow their business. Studer Corp ambition is to establish our brand as a leading autonomous energy solutions provider in North America. Our 100% Swiss-made portfolio has a role to play in the energy transition, North America is a key market where we would like to collaborate, engage, and contribute with our solar autarky proposal.
"We continue to undertake our business vision and increase our presence in strategic markets for us" Loïc Viret stresses the importance of the North American market and his confidence in the continued growth of the industry in the Americas region.
Victor joined our company factory in Switzerland back in 2009. His power electronics engineering background helped him to contribute in different technical tasks. He has been providing technical support and training on Studer products in every continent.
His long track record and experience within the company have been very useful for opening new markets and accompany our historical clients when he was part of the international sales team. He is now taking over the direction of Studer Corp, with a great challenge and promising scenario ahead of him.
For those that have already collaborated with Victor, our colleagues Fabio Grohovaz and Serge Remy have taken over the markets he was responsible for. If you are not sure about who is your new contact person, please send us an email at info@studer-innotec.com.
If you want to further discuss about new opportunities in the North American region, you can contact Victor.