An offgrid system for the management of the wastewater treatment system of the Wattamolla National Park in Australia.

Wattamolla beach, lagoon, and picnic area, is part of the Royal National Park, established in 1879 and the second oldest National Park in the world. The popular site can attract up to 8000 people per day in peak periods putting a strain on the national park's wastewater system requiring up to 90kWh per day. It is difficult to supply such high power demands in a site where trees are protected and solar exposure is limited. The NSW National Parks and Wildlife Service decided to purchase a system with 19.2kW solar array and 250kWh battery bank to service the many visitors.
Long-lasting and reliable products
For this important site it was essential to use products with proven track records of reliability. Our products also present a highly customizable architecture allowing precise automatic operation, the ability to wire the large array in high-voltage strings, and for the comprehensive data logging capability inbuilt into the rcc 02 display/control.
The system also has 12kW of 3-phase xtender capacity and 21kW of variostring MPPT capacity. The treated wastewater is pumped 6km away to the irrigation area.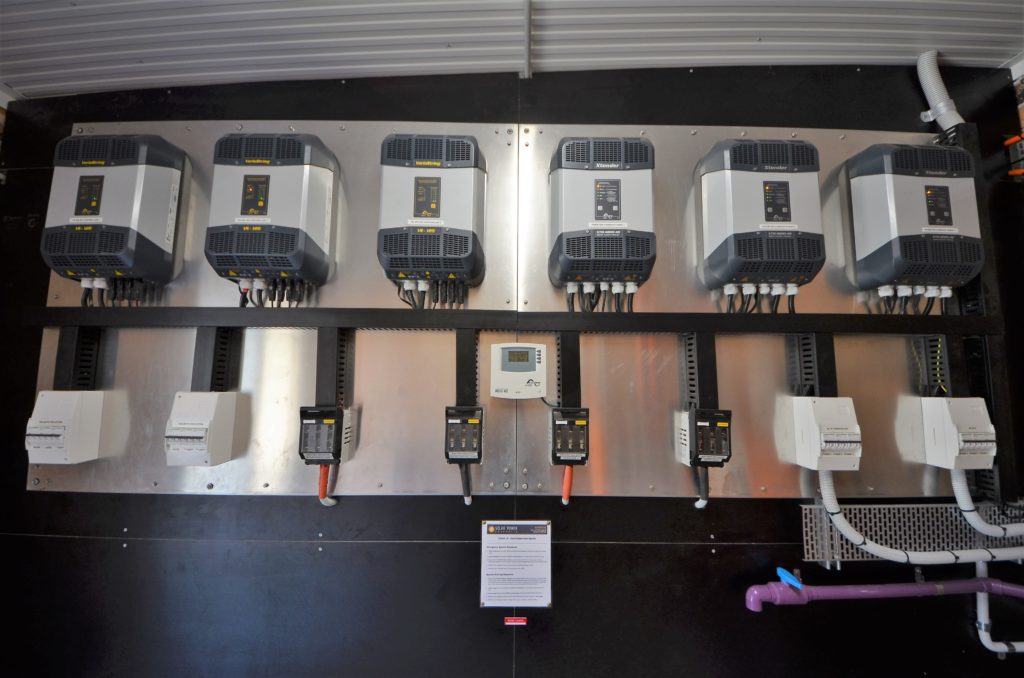 How does the system react in case of heavy consumption?
During off-peak season it has sufficient energy to support the wastewater system by itself. In the summer season when the number of visitors increases substantially, the xtender inverter/chargers bring in the diesel genset when required to ensure maximum battery health and fail-proof operation.
What is the outcome of the project?
The wastewater system requires power 24 hours a day and previously the only alternative to obtain a constant supply at this remote site was by generator. Aside from the very high cost of fuel and delivery, the associated noise and pollution went very much against the beliefs of the organization. By maximizing coverage of the loads by solar, fuel use, servicing requirements, and delivery inconvenience has been reduced, and the ecological focus of the organizations has been proven and sustained.